Our Manchester Sisters help raise money for various charities. One of those charities is the George House Trust.
You can help us to raise money for them by making a donation! All donations go direct to GHT and not via us.
Want  to find out what we've been up to
Need to see all the juicy photos, salacious gossip and the proof of Sister Judy's debauchery?
Well,  you've come to the right place!
Here are the crazy nuns who make up The Manchester Sisters of Perpetual Indulgence!
Photographs (in condescending order) courtesy of Greater Manchester Police Probation Service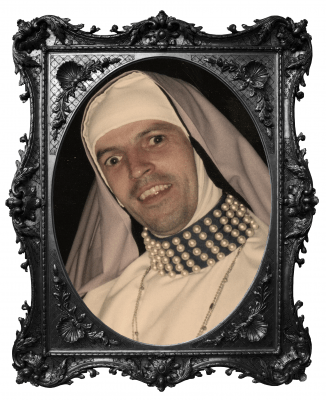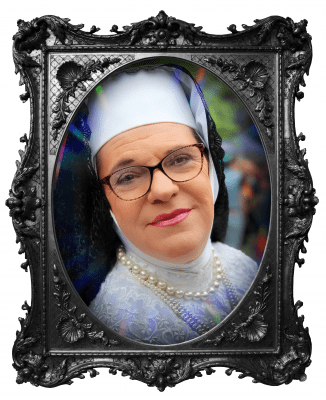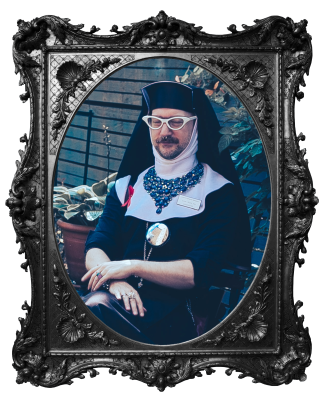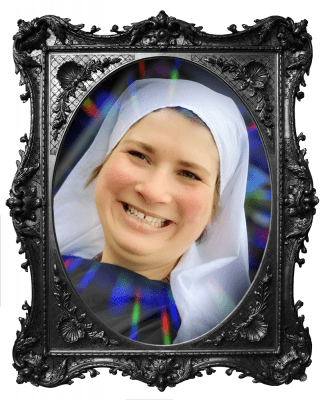 The vast Manchester community is served by us, The Manchester Sisters of Perpetual Indulgence.
We look gorgeous, and are loud, outrageous, in your face and bold.
We turn up to rattle charity buckets, talk with people and help fight discrimination. Yes, we look outrageous but that helps us spread joy at the same time, and to be noticed. 
We give out lots of hugs, listen to problems, bring a little fun into life and generally do good in the community.  And all with lots of glitter, a wee bit of makeup and lots of positive attitude all wrapped up in a habit.
Well, you don't dress like us to blend in!