SISTER BANGBANG TURNS
DOWN SIX FIGURE FEE
TO APPEAR ON
CELEBRITY BIG BROTHER!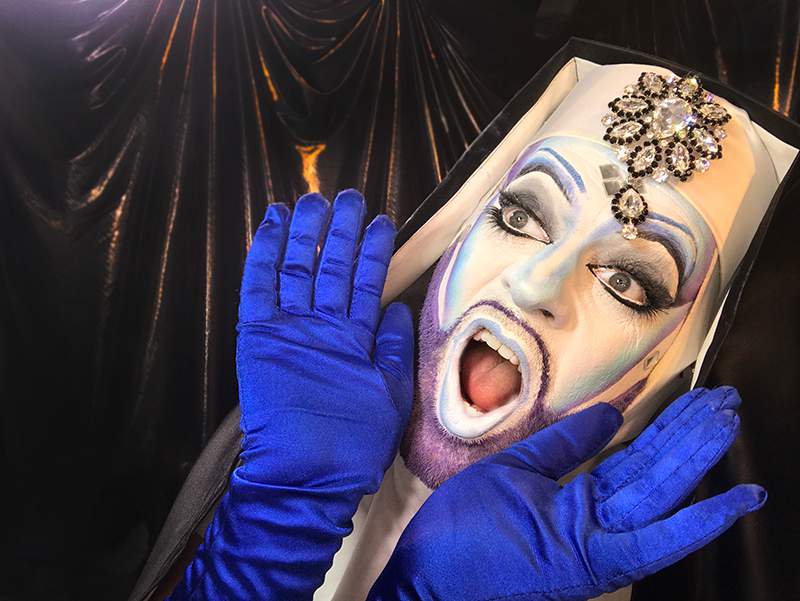 Instead the Sister wants to concentrate on film career and is currently being produced.
According to a new report, the Sister, 21, didn't want to go into the "stressful" environment of the reality TV house. A source said "Sister BangBang was on their list of people to ask every year but Sis kept turning it down – they really should stop asking."
"The last offer was well into the six figures, but BB would never do it. She likes things big, but even that wasn't big enough to satisfy."
"Obviously BangBang is not adverse to reality TV, having previously done Sluts on Ice and Celebrity Masterchef Peru"
"Sis knows a lot of people who've done CBB and they've all said how stressful the environment can be."
Instead the star wants to concentrate on a lucrative film career and is planning to work with Deviant Otter, Jessie Colter and Jack Mackenroth. It was revealed earlier this month that Sister BangBang worked in films during her teenage years, but we've been instructed by her legal team not to talk further about that.